Archives by date
You are browsing the site archives by date.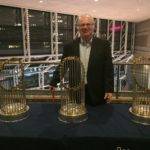 Vin Zibelli (center) with Gene and Anthony Salerno admire the 3 Red Sox World Series trophies at the Boston Baseball Writers Dinner Vin Zibelli is all smiles as he poses with all 3 of the Red Sox Championship trophies at the Boston Baseball Writers Dinner. Vin Zibelli Sr. and Red Sox Legend Luis Tiant talk […]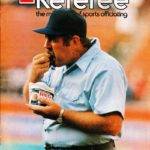 It was 10 years ago that legendary umpire Joe Driscoll died unexpectedly while preparing for a game at Tufts University.  He was one of a kind. Rest in Peace, Joe.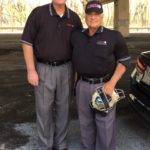 Finally, a beautiful spring day for baseball in Philadelphia and Larry Rosenberg and Tony Giuliante break out the short sleeve shirts.

Frank Auditore and Pat Burns display the current state of college baseball in New England. Note the shovels and snow on the adjacent field at the New England Baseball Complex in Northborough, MA.

Opening day at Baseball Heaven for Dan Ferguson (Deer Park, NY) and Joe Iglio (North Babylon, NY).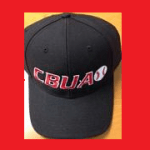 Contact Chuck DeCarbo at THE SPORTS LOFT right away. Chuck's phone number is 631-478-8489 or email chuck@thesportsloft.com.  There are no changes in uniform requirements for 2017, however umpires are urged to update their uniform and equipment annually.