5325 Lakefront Blvd. #A, Delray Beach, FL 33484; 508-866-7288
Archives by date
You are browsing the site archives by date.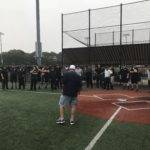 Nick Zibelli, President CBUAO addresses the campers at the Sold out Fall CBUAO two and three man  camp at Baseball Heaven in Yaphank, N.Y. Some rain, but it hasn't dampened the spirits of those campers who have made the commitment on getting better.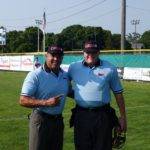 Old friends Eddie Cepeda (Baiting Hollow, NY) and Tyler Bullock (Swansea, MA) reunite at a Cape Cod League game in Wareham.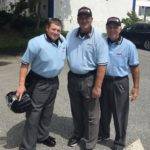 Tom Carey, Larry Rosenberg, Nick Zibelli are all smiles at Hyannis, on another beautiful day on Cape Cod     Meanwhile, out in the Hamptons… Umpires Joe Lasaponara and Derek Moccia are enjoying a sunny day in the Hamptons Collegiate Baseball League.  

Umpires at the 2018 NEIBA All-Star Game played at McCoy Stadium in Pawtucket, RI. L-R:  David Viveiros (Narragansett, RI), Jack Reardon (Smithfield, RI), Tom Carey (Carver, MA), Pat Burns (Mansfield, MA).

The Crew: From L to R… Ken Fitts, Joe Volpe, Brandon Misun,Patrick Griffin, John Lavin, Chris Deichman, Andrew Wolverton, Mark Lima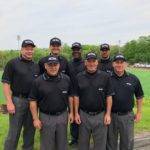 NCAA D-II Northeast Regional Championship Crew (L-R): Patrick Hughes (Lake Grove, NY) Rick Cacciatore (Waltham, MA) Jonathan Jordon (Agawam, MA) Warren Nicholson (Brooklyn, NY)    Mark Lima (Succasunna, NJ), Crew Chief Vicente Medina (North Bergen, NJ) Bill Ambrosini (Wading River, NY)