5325 Lakefront Blvd. #A, Delray Beach, FL 33484; 508-866-7288
Archives by date
You are browsing the site archives by date.

It sure doesn't feel like spring in Maine.  Umpires Ed McDonough and Danny Deshaies brave 35 degree temperatures as Bates hosted Plymouth State in Lewiston, Maine on 4/4/18.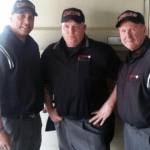 Bill Peck (NYC) has his game face on, flanked by crew members David Gonzalez (NJ) and Rich Galvin (MA) at the recent CBUAO Florida Camp Another sunny day in Palm Beach, FL with a 4 man crew ready to work D-II baseball at the 2018 Florida Umpire Camp. Left to right Dave Gonzalez (NJ) Len […]

 First day of spring also means happy birthday to older brother Vin Zibelli Sr.

Derek Moccia, Howard Beach, NY in cold weather gear with Adelphi Coach Dom Scala on the last official day of winter.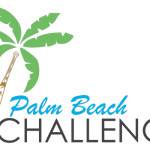 Another sunny day at the Palm Beach Challenge, as the CBUAO Florida Umpire Camp concludes a successful week of intense umpire training. The sold-out event featured 5 days of four, three, and two man mechanics instruction leading into live D-II game evaluations. All of the students had a great time and are anxious […]