5325 Lakefront Blvd. #A, Delray Beach, FL 33484; 561-819-2155
Archives by date
You are browsing the site archives by date.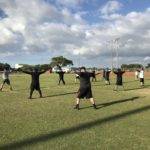 CBUAO/ECUA  Baseball Umpire Camp will take place October 17-20, 2019. Classroom Instruction and Live Game Field Evaluations… Application Click Below 2019 ECUA-CBUAO Registration Form Lead Instructor Nick Zibelli President and CEO of the CBUAO
CBUAO NEW UMPIRE APPLICATIONS ARE NOW BEING ACCEPTED CBUAO-new-umpire-application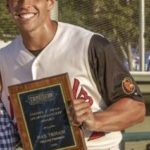 Bentley University's Max Troiani is the 2019 Danny Silva Sportsmanship Award, presented by the Cape Cod Baseball League umpires.  Congratulations Max!