5325 Lakefront Blvd. #A, Delray Beach, FL 33484; 561-819-2155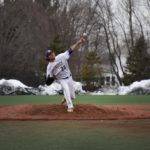 Northeast Baseball! The only place where you can have snowbanks in the background!!!  2019 Spring Season has started! Play Ball!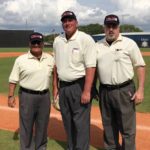 CBUAO umpires Anthony Giuliante (Somers Point, NJ), Larry Rosenberg (Atlantic City, NJ), and Rick Antonio (Tonawanda, NY) ready to work NYU vs. Alfred State at the George Steinbrenner New York Yankees spring training complex in Tampa, FL.

Camp Instruction Camp will include cage work, field instruction and classroom presentations on 2, 3 and 4 umpire mechanics, and handling situations, along with live game evaluations daily.    Camp headquarters is The Holiday Inn Boca-North.   Nesli Loren Director of Sales and Marketing Holiday Inn Boca Raton North 701 NW 53rd Street Boca Raton, […]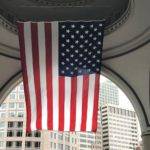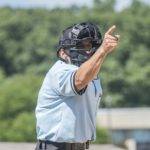 CBUAO Umpire John Shaheen takes staying in shape to a whole other level. Full Story below https://www.eagletribune.com/sports/local_sports/weight-loss-boosts-methuen-umpire/article_ebad6cb7-dbfe-5e87-a229-a653e9a2ea3b.html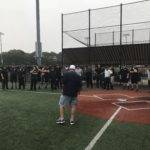 Nick Zibelli, President CBUAO addresses campers at the sold out Fall CBUAO three man  camp at Baseball Heaven in Yaphank, NY. Some rain, but it that didn't dampened the spirits of those campers making the commitment to improve their umpiring skills. Forty college umpires participated in four days of intense rules and field mechanics, […]