5325 Lakefront Blvd. #A, Delray Beach, FL 33484; 561-819-2155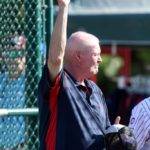 An article posted recently about one of our own. Please click on the link for more: https://www.kettleers.org/2019/07/a-special-reunion/
CBUAO NEW UMPIRE APPLICATIONS ARE NOW BEING ACCEPTED CBUAO-new-umpire-application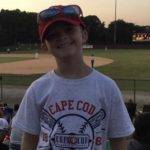 9-year-old Mason DiMare is enjoying his first Cape League baseball game, watching Dad Ryan work the plate at Guv Fuller Field in Falmouth.
Meet Little Eddie Otabio Cepeda Jr., Born today 6lbs 5oz, 20 1/2 inches long. Best wishes to Mom Kelli and Dad Eddie Sr both are doing well.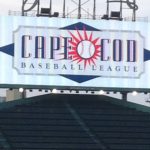 Left to right, Vicente-Alexander Medina, Jeff Merzel, Rob Wilson after a job well done at Harwich in the Cape Cod Baseball League. Photo by Diane Cadogan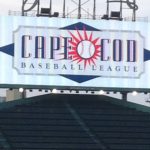 Tom Ryberg and Glenn Cole at the Cape Cod Baseball League/MLB Scout Day that was conducted at Fenway Park in Boston.