5325 Lakefront Blvd. #A, Delray Beach, FL 33484; 561-819-2155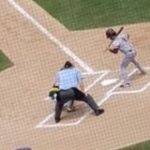 Pictured above  CBUAO umpire Rudy Firmbach  ( Ghent, NY ) working the plate in the championship series (best out of three) at the Division Three College World Series. Rudy " I was honored to work the plate in Game 1." Congratulations  Rudy on a great season and a job well done! Pictures below are the […]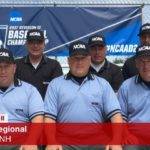 The 2017 D-II East Regional Umpire Crew at Southern New Hampshire University. Left to right: Jon Jordan ((Agawam, MA), Mark Lima (Succasunna, NJ), Stephen Drescher (Nashua, NH), David Speranza (Poughkeepsie, NY), Rick Cacciatore (Waltham, MA), Rich Lionetti (Selden, NY), Paul McColgan (Egg Harbor City, NJ). ‍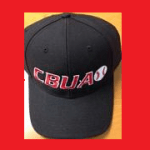 Contact Chuck DeCarbo at THE SPORTS LOFT right away. Chuck's phone number is 631-478-8489 or email chuck@thesportsloft.com.  There are no changes in uniform requirements for 2017, however umpires are urged to update their uniform and equipment annually.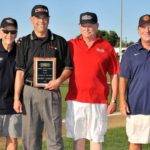 Congratulations to Mickey Garcia (Mashpee, MA) the recipient of the 2016 Curly Clement Award as the Cape […]
CBUAO President Nick Zibelli poses with the umpiring crew for the Hamptons Collegiate Baseball League Championship Series at Montauk, NY. (Left to Right): Tom Magier, Rich Lionetti, Nick Zibelli, and Skip Amadio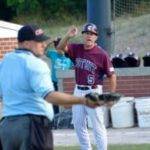 Plate umpire Jeff Kinney (Gardiner, ME) goes about his business as Cotuit Kettleers Manager Mike Robert expresses his displeasure between innings of a recent Cape Cod League game.