5325 Lakefront Blvd. #A, Delray Beach, FL 33484; 561-819-2155

From Left to Right: Patrick Hughes, Bill Ambrosini, Mark Lima, Warren Nicholson, Frank Endl, Gary Colorusso Congratulations  To All!!!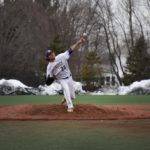 Northeast Baseball! The only place where you can have snowbanks in the background!!!  2019 Spring Season has started! Play Ball!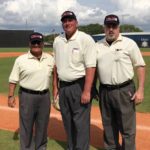 CBUAO umpires Anthony Giuliante (Somers Point, NJ), Larry Rosenberg (Atlantic City, NJ), and Rick Antonio (Tonawanda, NY) ready to work NYU vs. Alfred State at the George Steinbrenner New York Yankees spring training complex in Tampa, FL.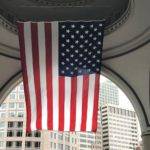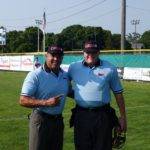 Old friends Eddie Cepeda (Baiting Hollow, NY) and Tyler Bullock (Swansea, MA) reunite at a Cape Cod League game in Wareham.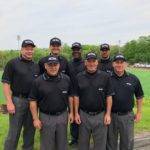 NCAA D-II Northeast Regional Championship Crew (L-R): Patrick Hughes (Lake Grove, NY) Rick Cacciatore (Waltham, MA) Jonathan Jordon (Agawam, MA) Warren Nicholson (Brooklyn, NY)    Mark Lima (Succasunna, NJ), Crew Chief Vicente Medina (North Bergen, NJ) Bill Ambrosini (Wading River, NY)