5325 Lakefront Blvd. #A, Delray Beach, FL 33484; 508-866-7288

BELOW IS A LINK TO THE WEST HAVEN TWILIGHT LEAGUE RULES whtl rules
So, you want to be a baseball umpire? Glenn Cole (Sudbury, MA) shows the results of what happens when a catcher get's crossed up by his pitcher. OUCH!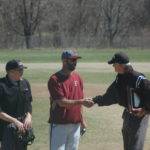 CBUAO umpires Todd Baron and David Gray present Maine-Farmington Head Baseball Coach Chris Bessey with the 2016 Al Card Sportsmanship Award.

http://ncaabaseball.arbitersports.com/front/105039/Site/PageContent/NCAA-Baseball-Online-Forms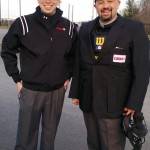 Nathan Dentzau (Whitinsville, MA) made his NCAA debut alongside Nick D'Andrea (Worcester, MA) March 16th at the New England Baseball Complex in Northboro.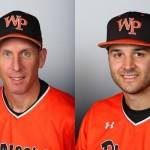 Interesting story must read http://wpupioneers.com/news/2016/3/16/baseball-head-coach-lauterhahn-in-right-place-at-right-time-to-help-after-accident.aspx