5325 Lakefront Blvd. #A, Delray Beach, FL 33484; 508-414-7389
Archives by date
You are browsing the site archives by date.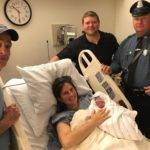 CBUAO umpire and Massachusetts State Trooper Joe Hilton stands proudly next to mother Emily and her new baby boy Declan.   Joe was instrumental in delivering Declan on the Mass Pike near Framingham recently. Good job Joe!   Mom and baby are doing well. Joe;  "I was the 2nd base ump far away from the […]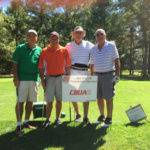 Nick Zibelli, Mark Ottovianelli, Peter Hall, and Joe Cacciatore pose on the 3rd tee of the 2016 Joe Driscoll Memorial Golf Tournament at Squirrel Run in Plymouth.  Thanks to all the umpires and friends who made this year's tournament a smashing success. This year's Joe Driscoll Memorial Golf Tournament at Squirrel Run Golf Course in […]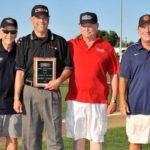 Congratulations to Mickey Garcia (Mashpee, MA) the recipient of the 2016 Curly Clement Award as the Cape […]
CBUAO President Nick Zibelli poses with the umpiring crew for the Hamptons Collegiate Baseball League Championship Series at Montauk, NY. (Left to Right): Tom Magier, Rich Lionetti, Nick Zibelli, and Skip Amadio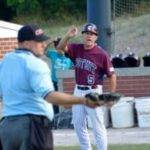 Plate umpire Jeff Kinney (Gardiner, ME) goes about his business as Cotuit Kettleers Manager Mike Robert expresses his displeasure between innings of a recent Cape Cod League game.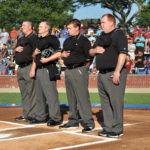 Umpiring crew (L-R): Larry Rosenberg (Atlantic City, NJ) John DeGirolamo (Newington, CT) Tom Carey (Carver, MA) Rudy Firmbach (Kinderhook, NY) Photo Courtesy Mike Scott/SportsPix