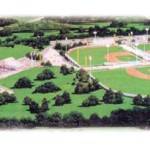 2015 ECUA/CBUAO "Advanced" 2-Man Umpire Camp and College Try Out (13th Annual)
August 21 – 23
Clinic Information: The CBUAO/ECUA Clinic offers hands-on teaching and evaluations from some of the top Division 1 college baseball umpires and instructors. Camp Directors Frank Zitaglio and Nick Zibelli have put together an outstanding group of instructors for the camp.
Also you can take this opportunity to use this camp for your college try-out.
Clinic Location: The CBUAO/ECUA Clinic will be using the Baseball Heaven Complex in Yaphank, NY (www.baseballheavenli.com). This location will be used for all field drills and live game evaluations. The Baseball Heaven Complex is 7 miles from The Ramada Plaza Hotel, which is our host hotel for out of town students.

Clinic Itinerary:
The most experienced staff in the Northeast Region
Videotaped Cage Work (Umpires are required to have plate gear & uniform)
Field Drills covering the 2-man umpiring system (base uniform required)
All students will umpire & be evaluated during live baseball games.
College preparatory training for umpires looking to advance to the NCAA level.
Clinic Schedule:
Friday August 21: 8:30 am – 4:300 pm: Field Stations & Cage Work (lunch included)
Saturday August 22: 8:00 am – 6:00 pm: Live Evaluation Games & Cage Work (full uniform required)
Sunday August 23: 8:00 am – 5:00 pm: Live Game Evaluations (full uniform required)
12:00 pm Hotel Checkout
Click Here For Camp Information and Application