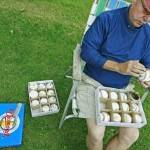 BOB PANZA UPDATE
Update: 4/3/2015 3:48 PM
#Webdriver
We visited Bob last week and he has improved quite a bit. He engaged us and remembers quite a bit. He's aware of where he is and has a good sense of humor. After about an hour we could tell he was getting tired and started to drift. He is very appreciative of all of the support he's been receiving. And can't wait until the weather gets good so he can go out and enjoy the warm weather.
He is still currently at Life Care in Plymouth  and welcomes visits. Usually his PT is around mid afternoon and is in his room around supper. His room is 205. If you have games in the Plymouth area feel free to visit.
Sign in on the guest book Kitty likes to see who comes and tests Bobby on who was there.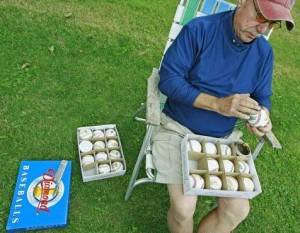 Click on the link:DONATE TO BOB PANZA
Posted by Webdriver
4/3/2015 5:20 AM
We are still continuing to raise funds for Bobs recovery PLEASE !!! If you haven't, Help us.
 Find it your heart during the baseball season to continue to donate to Bobs gofundme page link is below.
http://www.gofundme.com/GoBob.
Thank you so much for all of our efforts.