5325 Lakefront Blvd. #A, Delray Beach, FL 33484; 508-866-7288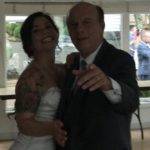 Congratulation to Nick & Patty Zibelli on the marriage of their daughter Nicole to Matt Barry.  Best of  of luck now and in the future.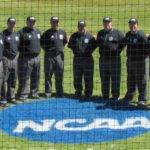 Cape Cod Baseball League umpires Steve Williams (3rd from left) and Mike Griffin (far right) were part of the umpiring crew at the 2017 NCAA D-III Regional Baseball Championship played in Harwich, Massachusetts.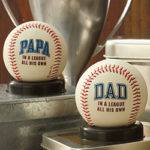 Happy Father's Day… Enjoy the Day!!!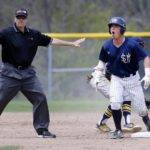 Frank Auditore working first base in the Little East Championship game at the University of Southern Maine.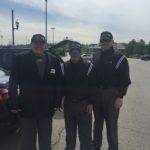 Tom Clare, Mark Lima, and Derek Milik ready to work a DH in the Garden State.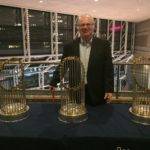 Vin Zibelli (center) with Gene and Anthony Salerno admire the 3 Red Sox World Series trophies at the Boston Baseball Writers Dinner Vin Zibelli is all smiles as he poses with all 3 of the Red Sox Championship trophies at the Boston Baseball Writers Dinner. Vin Zibelli Sr. and Red Sox Legend Luis Tiant talk […]