Coordinators and instructors enjoy the Florida Sunshine at the recent D-II Instructional Camp hosted by The Palm Beach Challenge and national Coordinator Dan Weikle (back row 2nd from left).  Rich Maggio and Nick Zibelli represented the Northeast at the event.

From the staff and instructors of the CBUAO/Palm Beach Challenge: We would like to thank all of those who particapated in the 2016 CBUAO/ Palm Beach challenge instructional camp.   Students from all levels of umpiring worked diligently in the classroom and on the field throughout the week.   The hard work and dedication of all […]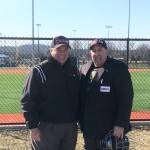 Bundle up, it's baseball season in the Northeast. Dave Perry (Yardley, PA) and Marty Clark (Lawrenceville, NJ) are ready to work at Diamond Nation in Flemington, NJ.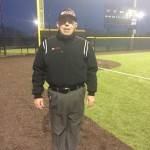 Bob Dwyer (Franklin, MA) at the opening game of the 2016 college season.  The historic contest was the earliest ever recorded in our 35 years of assigning college baseball.  Worcester State defeated Fisher 8-4 at the New England Baseball Center in Northboro, MA on Tuesday, February 2nd.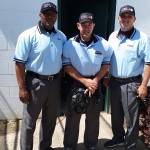 David Simon (Albany, NY), Scott Paul (West Sand Lake, NY), Charlie Curcio (Schenectady, NY)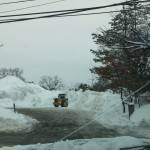 Dedham, MA  Its that time of the year to start preparing for the season. Before you know it all of THIS will be gone!!!!!!!