5325 Lakefront Blvd. #A, Delray Beach, FL 33484; 561-819-2155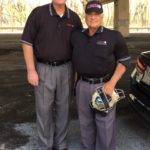 Finally, a beautiful spring day for baseball in Philadelphia and Larry Rosenberg and Tony Giuliante break out the short sleeve shirts.

Frank Auditore and Pat Burns display the current state of college baseball in New England. Note the shovels and snow on the adjacent field at the New England Baseball Complex in Northborough, MA.

Opening day at Baseball Heaven for Dan Ferguson (Deer Park, NY) and Joe Iglio (North Babylon, NY).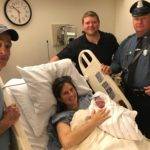 CBUAO umpire and Massachusetts State Trooper Joe Hilton stands proudly next to mother Emily and her new baby boy Declan.   Joe was instrumental in delivering Declan on the Mass Pike near Framingham recently. Good job Joe!   Mom and baby are doing well. Joe;  "I was the 2nd base ump far away from the […]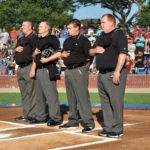 Umpiring crew (L-R): Larry Rosenberg (Atlantic City, NJ) John DeGirolamo (Newington, CT) Tom Carey (Carver, MA) Rudy Firmbach (Kinderhook, NY) Photo Courtesy Mike Scott/SportsPix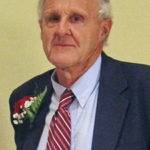 Barry Chasen, ABCA Hall of Fame 2017 To read more click the link below: https://abcahof.prestosports.com/news/2016/announcement_class_of_2017_072616