5325 Lakefront Blvd. #A, Delray Beach, FL 33484; 508-414-7389
Archives by date
You are browsing the site archives by date.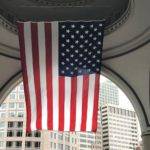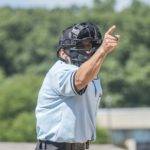 CBUAO Umpire John Shaheen takes staying in shape to a whole other level. Full Story below https://www.eagletribune.com/sports/local_sports/weight-loss-boosts-methuen-umpire/article_ebad6cb7-dbfe-5e87-a229-a653e9a2ea3b.html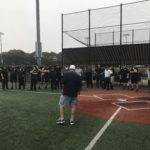 Nick Zibelli, President CBUAO addresses campers at the sold out Fall CBUAO three man  camp at Baseball Heaven in Yaphank, NY. Some rain, but it that didn't dampened the spirits of those campers making the commitment to improve their umpiring skills. Forty college umpires participated in four days of intense rules and field mechanics, […]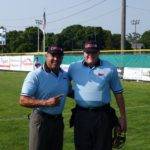 Old friends Eddie Cepeda (Baiting Hollow, NY) and Tyler Bullock (Swansea, MA) reunite at a Cape Cod League game in Wareham.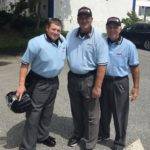 Tom Carey, Larry Rosenberg, Nick Zibelli are all smiles at Hyannis, on another beautiful day on Cape Cod     Meanwhile, out in the Hamptons… Umpires Joe Lasaponara and Derek Moccia are enjoying a sunny day in the Hamptons Collegiate Baseball League.  

Umpires at the 2018 NEIBA All-Star Game played at McCoy Stadium in Pawtucket, RI. L-R:  David Viveiros (Narragansett, RI), Jack Reardon (Smithfield, RI), Tom Carey (Carver, MA), Pat Burns (Mansfield, MA).