5325 Lakefront Blvd. #A, Delray Beach, FL 33484; 508-414-7389
Archives by date
You are browsing the site archives by date.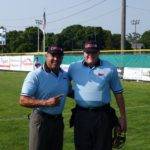 Old friends Eddie Cepeda (Baiting Hollow, NY) and Tyler Bullock (Swansea, MA) reunite at a Cape Cod League game in Wareham.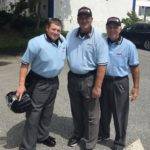 Tom Carey, Larry Rosenberg, Nick Zibelli are all smiles at Hyannis, on another beautiful day on Cape Cod     Meanwhile, out in the Hamptons… Umpires Joe Lasaponara and Derek Moccia are enjoying a sunny day in the Hamptons Collegiate Baseball League.