5325 Lakefront Blvd. #A, Delray Beach, FL 33484; 508-414-7389
Archives by date
You are browsing the site archives by date.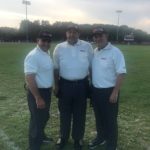 Joe Lasaponara, John Putala and Al DeGirolamo ready to work Hyannis vs Falmouth in the Cape Cod Baseball League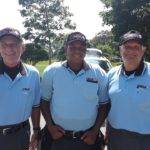 Nick Zibelli, Renaldo Cockrum and Bill Julli enjoying a beautiful Cape Cod day and some great baseball between  Falmouth and Hyannis.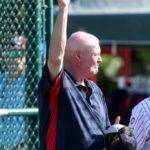 An article posted recently about one of our own. Please click on the link for more: https://www.kettleers.org/2019/07/a-special-reunion/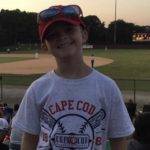 9-year-old Mason DiMare is enjoying his first Cape League baseball game, watching Dad Ryan work the plate at Guv Fuller Field in Falmouth.
Meet Little Eddie Otabio Cepeda Jr., Born today 6lbs 5oz, 20 1/2 inches long. Best wishes to Mom Kelli and Dad Eddie Sr both are doing well.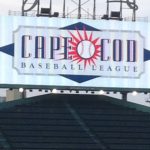 Left to right, Vicente-Alexander Medina, Jeff Merzel, Rob Wilson after a job well done at Harwich in the Cape Cod Baseball League. Photo by Diane Cadogan