Archives by date
You are browsing the site archives by date.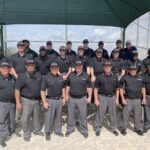 This spring as every spring in the past, The CBUAO along with its president Nick Zibelli gets their umpires ready for the new season. The photo gallery below tells the story. Mario and Nick pictured below are the architects to this successful event every spring in sunny Florida.
Ed Santos and Lou Deluise ready for the 2022 season opener at Dutchess Stadium in New York.