Archives by date
You are browsing the site archives by date.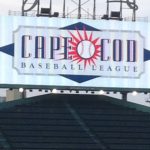 Dave Perry, Mike Beal, Nick Zibelli, Joe Labella enjoying post game activities during the Cape League Playoffs.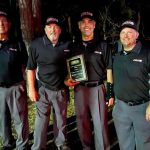 Mickey Garcia is presented the 2022 Curley Clement Umpire of the Year award, as chosen by the CCBL Managers. Celebrating with Mickey are Senior Umpire Rick Emerson, and Senior Deputy Commissioner Peter Hall. Also Top Photo with Joe Peters and Jeff Kinney.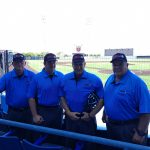 CBUAO Umpires Mike Beal, Jeremy Binckes, Rob Massaro, and Dave Perry worked the 2022 ACBL Championship Game played at Staten Island, NY.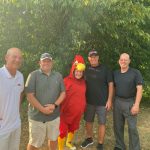 Mike Rabideau, James Fonseca, The Orleans Firebird, Joe Labella and Jeff Merzel, having some pre-game fun.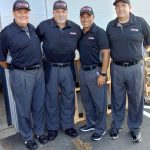 Pat Burns, Rick Antonio, Michael Hinojosa, John Putala at the Cape Cod League West Division semi finals game in Falmouth.