5325 Lakefront Blvd. #A, Delray Beach, FL 33484; 508-414-7389

From Left to Right: Patrick Hughes, Bill Ambrosini, Mark Lima, Warren Nicholson, Frank Endl, Gary Colorusso Congratulations  To All!!! D-III baseball Regional at the University of Southern Maine. John DeGirolamo, Dave Simon, Will Bowers, Mike Griffin, Lou DeLuise Northeast D-II Super Regional Crew… Mark Lima (Succasunna, NJ), Warren Nicholson (Brooklyn, NY), […]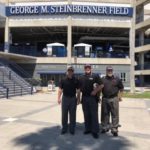 Steve Durrance, Larry Rosenberg, and Rick Antonio enjoying an early spring NYU game at the New York Yankee spring training complex in Tampa, Florida.

The Crew: From L to R… Ken Fitts, Joe Volpe, Brandon Misun,Patrick Griffin, John Lavin, Chris Deichman, Andrew Wolverton, Mark Lima

(Left to Right ) Pat Burns and Mike Griffin ready and dressed for their DH at U Mass Dartmouth 4/21. Temperatures manageable this day. However, spring has yet to show itself in the Northeast.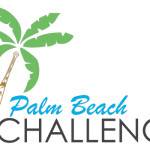 Another sunny day at the Palm Beach Challenge, as the CBUAO Florida Umpire Camp concludes a successful week of intense umpire training. The sold-out event featured 5 days of four, three, and two man mechanics instruction leading into live D-II game evaluations. All of the students had a great time and are anxious […]
Nick Zibelli, President of the CBUAO instructs campers on 2 and 3 man field situations and proper positioning. This years fall instructional camp was a huge success. Held at Baseball Heaven in Yaphank NY.  For more photos go to the page section of the website and click on the camp tab.