5325 Lakefront Blvd. #A, Delray Beach, FL 33484; 508-414-7389
Archives by date
You are browsing the site archives by date.
2015 Umpire registration: Memo from Nick Zibelli to all prospective baseball umpires for 2015 season: Obligations of the umpires are as follows:   Umpires must attend one of the sanctioned pre-season clinic/meetings conducted by the CBUAO or NCAA.  The CBUAO will sponsor a clinic/meeting or meetings at a date and time to be announced.   NCAA […]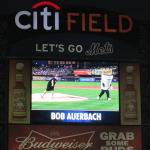 Umpire and Dunkin Donuts contest winner Bob Auerbach ( Ringwood , NJ ) throws out the first pitch at Citi Field prior to the Mets 2-1 win over the Astros on 9/27.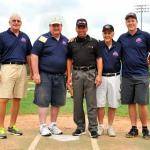 from (L-R) Deputy Commissioner and former award winner Peter Hall, Commissioner Paul Galop, Bill Fisher, Senior Deputy Commissioner Sol Yas, and Deputy Commissioner Mike Carrier.
The new NCAA National Coordinator of Umpires will be George Drouches of Golden Valley, Minnesota. Mr. Drouches has served as the NCAA Division III Coordinator of Baseball Umpires since 2005. George will begin his new duties on September 1, 2014, replacing the retiring Gene McArtor. George will work with Gene during the month of August […]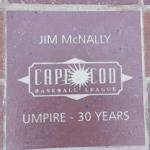 By: CCBL Public Relations Office Jim McNally, past winner of the Curly Clement Umpire of the Year award, was a longtime friend of the CCBL. He served as an umpire for years before becoming a Deputy Commissioner following his retirement from officiating. A commemorative engraved brick was unveiled on Lowell Park's patio in front […]