5325 Lakefront Blvd. #A, Delray Beach, FL 33484; 508-414-7389
Archives by date
You are browsing the site archives by date.

The New England Women's and Men's Athletic Conference has awarded the CBUAO a 3 year contract extension to provide baseball umpiring services through the 2019 season. CBUAO President Nick Zibelli made the announcement on Friday. "I am honored that the CBUAO will continue to coordinate umpire assignments and services for the NEWMAC. I want to […]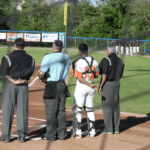 Pat Burns (Mansfield, MA), Troy Lare (Hermon, ME), and Tom Ryberg (Waltham, MA) honor our flag along with Hyannis catcher Carl Stajduhar (U of New Mexico) at the 6/14 Cape Cod League game in Hyannis.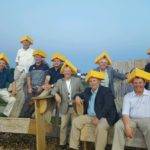 D-III crew having some fun at the College World Series in Appleton, Wisconsin. From left to right James Buzz Albert, Mt Joy PA, Mark Price Mechanicsville VA, Robert Lothian, Crew Chief, Woodhaven MI, Adam Berg St. Paul MN, Don Umland, National Coordinator, Bettendorf IA, Jeff Arthur, Carbondale PA, Tom Magier, Long Island NY, Erik […]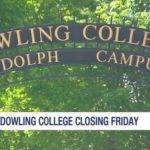 Dowling College has closed its doors and unfortunately has not paid umpire fees for the 2016 spring season. The CBUAO is working to recoup the nearly $10,000 owed to the contracted umpires who officiated at Dowling this past season. Dowling games will be included in your OPS checks, regardless of whether or not funds become […]