5325 Lakefront Blvd. #A, Delray Beach, FL 33484; 508-414-7389
Archives by date
You are browsing the site archives by date.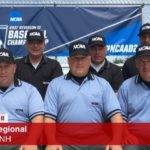 The 2017 D-II East Regional Umpire Crew at Southern New Hampshire University. Left to right: Jon Jordan ((Agawam, MA), Mark Lima (Succasunna, NJ), Stephen Drescher (Nashua, NH), David Speranza (Poughkeepsie, NY), Rick Cacciatore (Waltham, MA), Rich Lionetti (Selden, NY), Paul McColgan (Egg Harbor City, NJ). ‍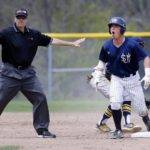 Frank Auditore working first base in the Little East Championship game at the University of Southern Maine.
Tom Clare, Mark Lima, and Derek Milik ready to work a DH in the Garden State.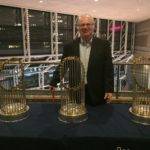 Vin Zibelli (center) with Gene and Anthony Salerno admire the 3 Red Sox World Series trophies at the Boston Baseball Writers Dinner Vin Zibelli is all smiles as he poses with all 3 of the Red Sox Championship trophies at the Boston Baseball Writers Dinner. Vin Zibelli Sr. and Red Sox Legend Luis Tiant talk […]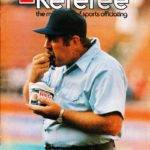 It was 10 years ago that legendary umpire Joe Driscoll died unexpectedly while preparing for a game at Tufts University.  He was one of a kind. Rest in Peace, Joe.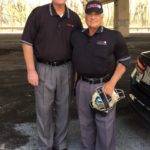 Finally, a beautiful spring day for baseball in Philadelphia and Larry Rosenberg and Tony Giuliante break out the short sleeve shirts.