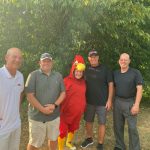 Mike Rabideau, James Fonseca, The Orleans Firebird, Joe Labella and Jeff Merzel, having some pre-game fun.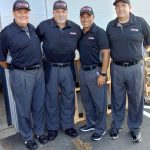 Pat Burns, Rick Antonio, Michael Hinojosa, John Putala at the Cape Cod League West Division semi finals game in Falmouth.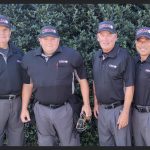 From left to right: Pat (Sparky) Burns, Jim Fonseca, Mark Lima, Mike Hinojosa Congratulations to the crew!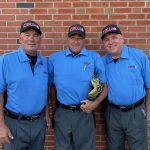 Mark Lima, Tom Ryberg, Mike Lightbody PIXY-103 night at Yarmouth/Dennis in the Cape Cod League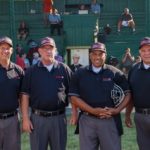 Umpires Jerry Boligitz, Mike Beal, Todd Walker, and Dave Perry represented the CBUAO at the 2022 ACBL All Star Game July 14 in Quakertown, Pennsylvania.
Its time for Cape Cod League Baseball! The 2022 season is underway.