5325 Lakefront Blvd. #A, Delray Beach, FL 33484; 508-414-7389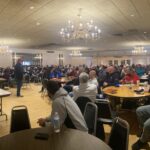 After a 2 year Covid hiatus, Nick Zibelli President of the CBUAO addresses the more than 200 college umpires from all over the Northeast in preparation for the upcoming 2022 baseball season.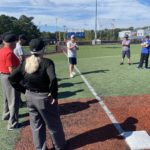 CBUAO Long Island Camp Class 2021 Perry Barber and Kathleen Morrison flank instructor Tom Clare at the recent CBUAO umpires mechanics camp at the newly named Lasorda Legacy Baseball Complex on Long Island CBUAO President and camp director Nick Zibelli welcomes Kathleen Morrison and Perry Barber to the 2021 CBUAO/ECUA Umpire Camp at the  Tommy […]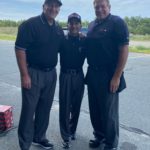 Larry Rosenberg, John Shaheen, Joe LaBella ready to take the field at a recent Cape Cod Baseball game.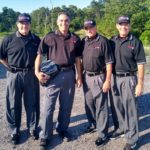 Ryan DiMare, Umpire of the Year Jeff Merzel, Joe Caraco, Ranaldo Cockrum Opening Night of the 2021 CCBL Playoffs Left to Right: Pat (Sparky) Burns, Mickey Garcia, Tom Ryberg, Mike Rabideau Photos Courtesy of Pedro Blanco [email protected]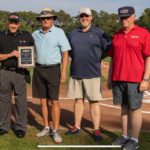 Jeff Merzel (Hopkinton, MA) Receives the 2021 Curly Clement  CCBL Umpire of the Year Award from former recipient and Deputy Commissioner Peter Hall CCBL Commissioner Eric Zmuda and President Chuck Sturtenant. PHOTO Courtesy Harwich Photography Thomas Underwood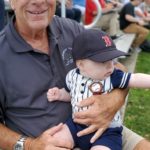 Grandson Eddie (5 Months) enjoying his first Cape Cod League game with proud Papa Nick Zibelli.